Solitary Islands Aquarium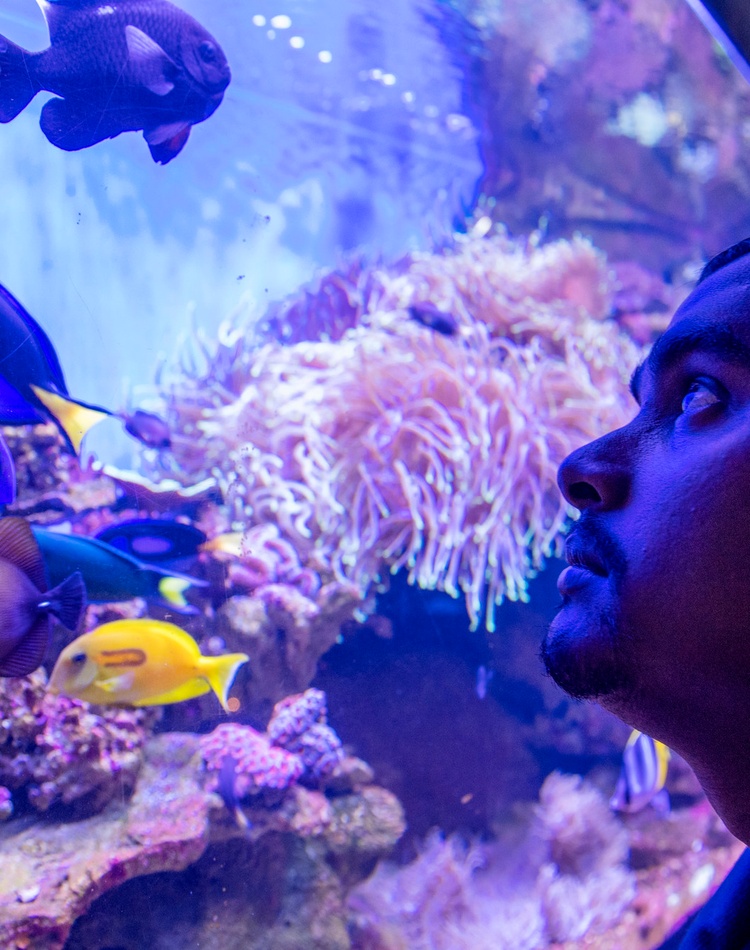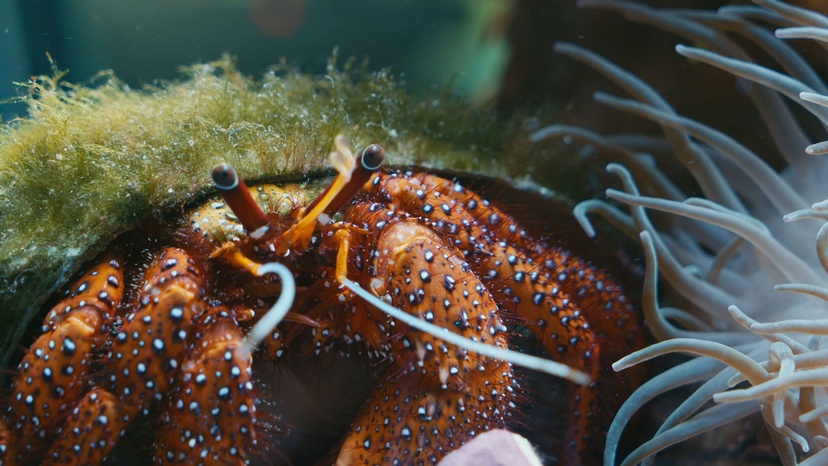 Visitors to the Solitary Islands Aquarium will have a great opportunity to learn about the fantastic creatures of our Coffs Coast through guided tours and special presentations throughout the day.
Visitors when they come to the National Marine Science Centre are also learning about some of the research that we're doing here at the centre which is discussing or highlighting issues of climate change, plastic pollutions and some of the solutions that our researchers are coming up with.
People love interacting with our various animals within the aquarium including our octopus and hermit crabs and we even have a touch pool where they really get to really get up close and personal with some of those creatures.
Dive in and join us at the Solitary Islands Aquarium and learn more about the unique marine environment of the Coffs Coast.
Your window to the Solitary Islands
A window into the unique marine environment of the Coffs Coast awaits you at the Solitary Islands Aquarium. Discover what makes the Coffs Coast so special through our series of aquariums, guided tours and visual displays.
Dive in without getting wet and see animals that call the Coffs Coast home, including colourful clownfish darting amongst the waving tentacles of sea anemone, crayfish and sea urchins slowly cruising over rocks and ledges, the beautiful, but poisonous lionfish gracefully looking for its next meal, and brilliantly coloured angelfish, tangs and butterfly fish gliding over iridescent corals.
Aquariums with exciting local species
Touch tank – get up close and personal with a sea star, sea urchins and sea cucumbers
Theatrette showcasing locally produced marine videos
Games and activities for children
Microscopes, hands on displays and information on the biology and geology of the Coffs Coast
Guided tours with a qualified marine guide
Theme-based exhibits and talks
Education
Events
Contact Us
Annual Pass
The Solitary Islands Aquarium lets you dive in and explore the unique marine environment of the Coffs Coast through its aquariums, guided tours and interactive displays. The aquarium will be limited to 50 visitors at a time and entry will require reserving your tickets prior to your visit.
To visit the aquarium
Please select a date and time when you would like to visit and present your reservation confirmation and payment upon arrival. We are encouraging visitors to use cashless payment.
Select a date and session time
Add your details
Present your reservation confirmation and complete payment upon arrival
Please note you will not be admitted before your entry time
Outside of holiday periods
10am to 11:30am
11:30am to 1pm
1pm to 2:30pm
2:30 to 4pm
Make a reservation
Come and visit
Location

2 Bay Dr, Coffs Harbour NSW 2450
Open every Saturday and Sunday and every day during the NSW school holidays from 10am to 4pm, a visit to the Aquarium will be a memorable and enriching experience for all ages.
The Aquarium is located at the National Marine Science Centre (NMSC), 2 Bay Drive, next to the Pacific Bay Resort complex just north of the Big Banana.
Turn onto Bay Drive off the Pacific Highway and the Aquarium is located 200m on the right.
All areas of the aquarium are fully wheelchair accessible.
---